Got invited to my first Cubs game yesterday!
It was the most boring game I've ever been to (only a half inning of any excitement or suspense), but it was still good times with good company. Had a Chicago dog and took in the sights at the second oldest baseball stadium in the major leagues.
It had such a classic charm and tradition to it.
Left Wrigley with the entire stadium gleefully singing:
Go Cubs Go
Go Cubs Go

Hey, Chicago, what do you say
The Cubs are gonna win today.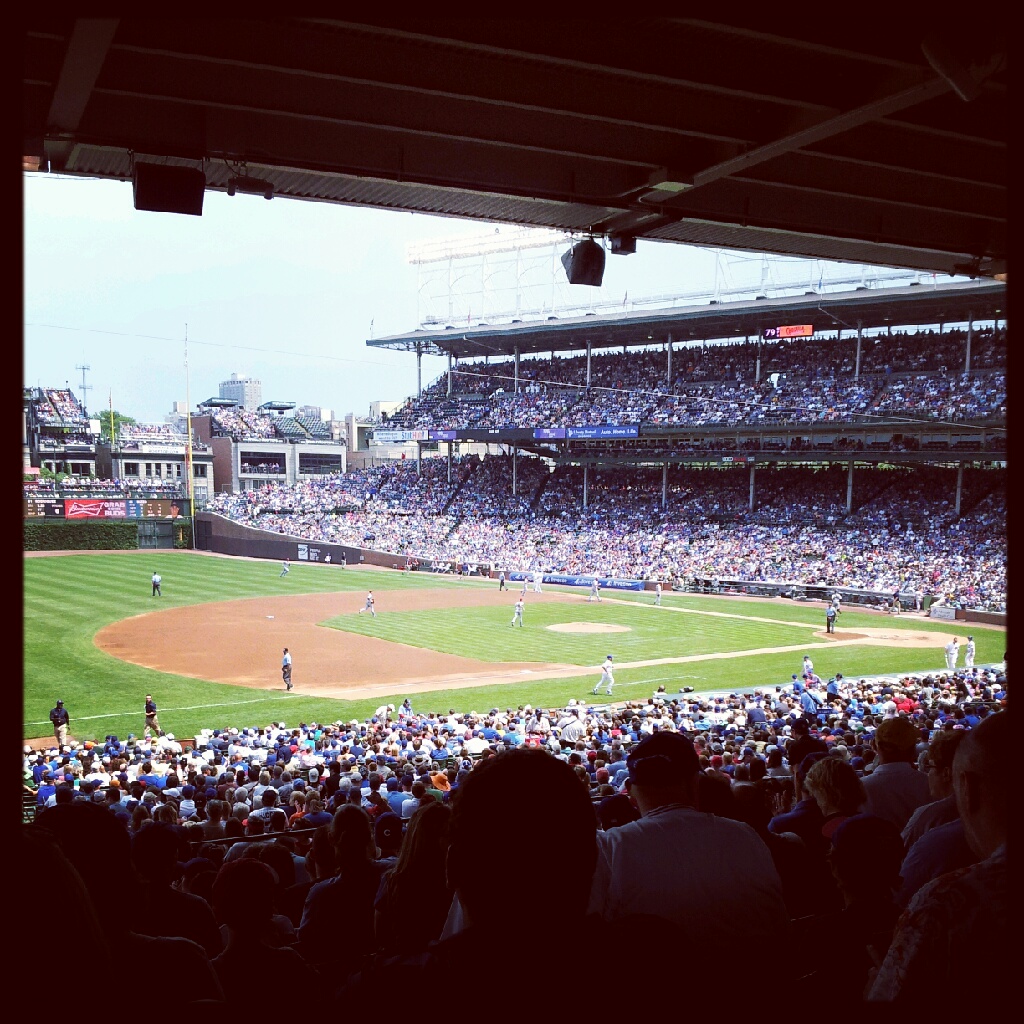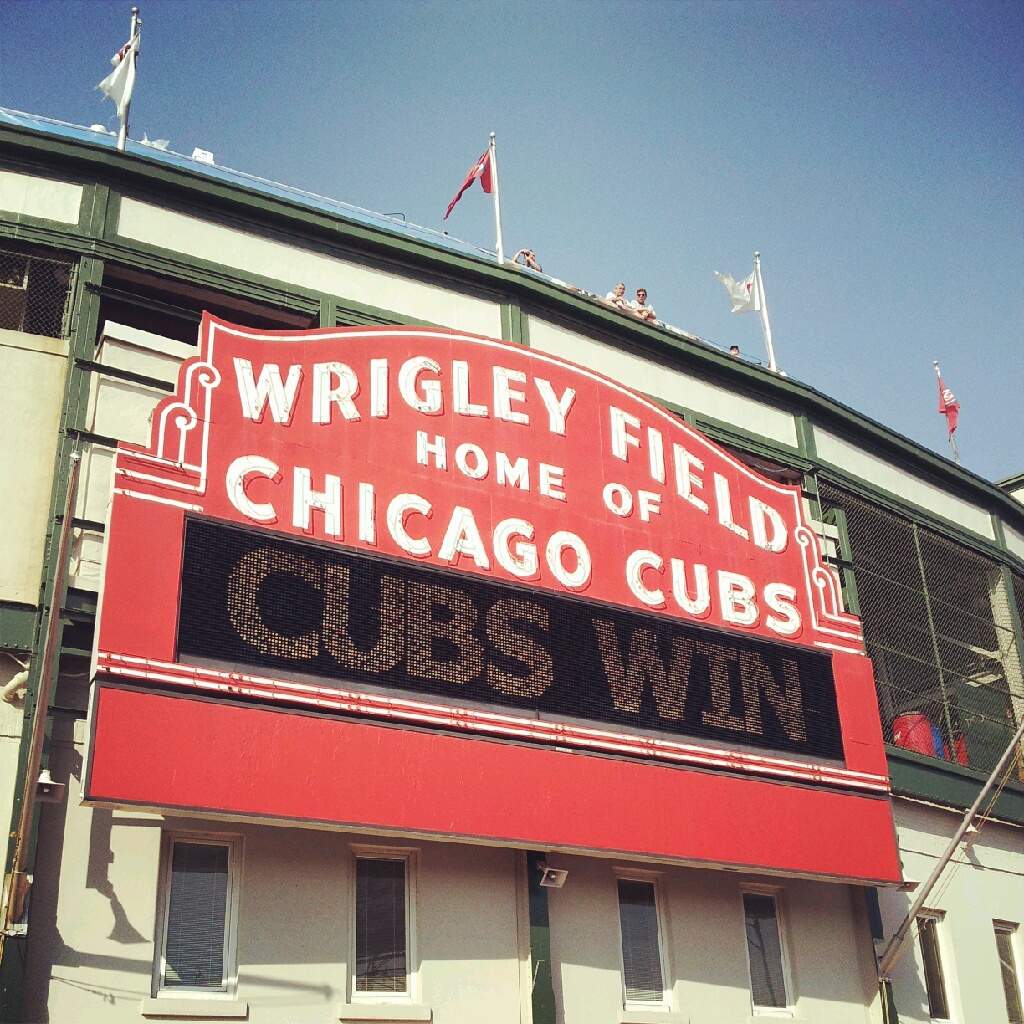 Thanks for the invite, Brennen!