Last Saturday, I participated in the Women's March in San Francisco.
I made a sign and was proud to be there in support.
It was estimated that over three million Americans (plus more overseas) marched on Saturday.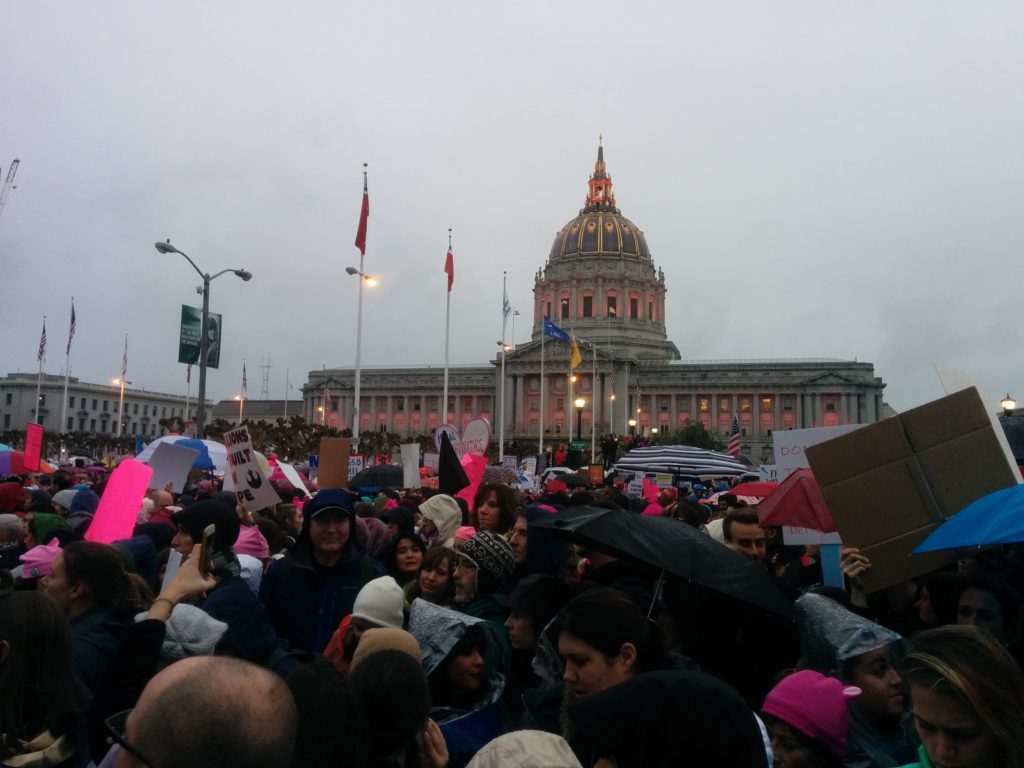 There have been so many women in my life who have stood with me and made me who I am today that it felt only right to help strengthen their voice in this important time.
It was inspiring.
The fact that so many people still marched in the pouring rain made it that much more powerful.
To see people from all ages and walks of life- women, men, children, old people, young people, and everything in between- gave me some hope in fighting for a better, more equal future.
I stand with them and I march with them.