Since graduating this past May, I've gone back to the UC Berkeley campus several times. Each time, I no longer felt like a student, but felt like a visitor.
The campus I had called home for four years lost some of its magic. I know I'm an alumnus now and not having classes everyday would be a huge change, but I didn't think it would be this different.
One instance of feeling removed from college: Watching media coverage of the protests against the controversial SB185 affirmative action bill, I can't help but think that I used to be able to stroll onto campus and be right in the middle of these events. But now I watch it on the news.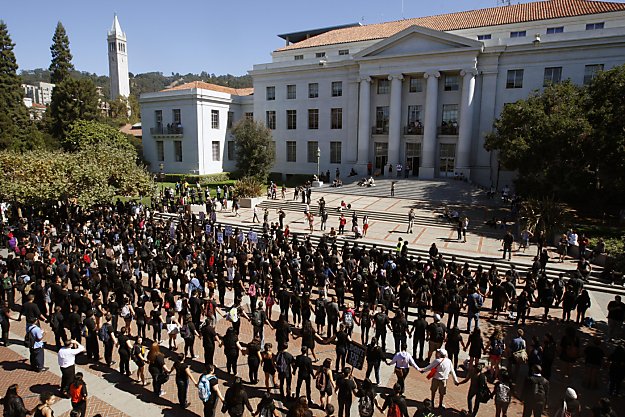 Photo by Lance Iversen/The Chronicle