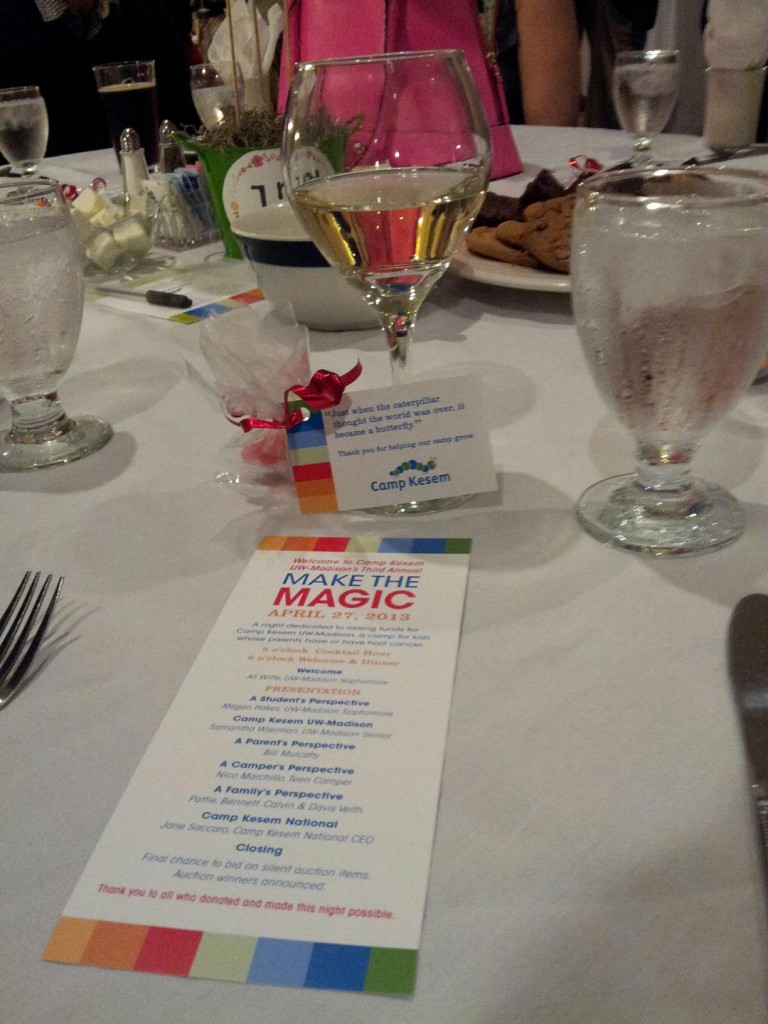 I attended Camp Kesem UW's Make the Magic fundraising dinner last night and it brought back memories of my time with Camp Kesem back at UC Berkeley.
It was great to see the organization continue to grow and the impact of that growth.
The camper and camper parent testimonies were heartwarming and gave a glimpse into what Camp Kesem means to the families it serves.
I will always remember Camp Kesem as the most important and influential part of my college career.
Glad to know that it's in good hands and happy to continue to contribute as an alumni advisor.
Love the quote below on the party favors.