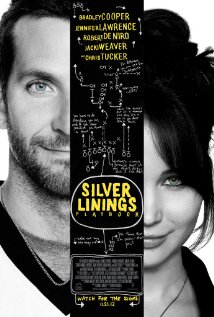 Silver Linings Playbook is one of the favorite movies I've seen in a while.
It hits on the topic of mental health and is complex, deep, emotionally-charged, and funny.
There's a lot of crazy in this film, but the way it develops, both surprises and captivates.
Such layered and great performances by all the actors and actresses, especially Jennifer Lawrence and Bradley Cooper.
I also liked the thought that you'll make it out okay by always looking for the silver linings in life.
Excelsior.