3/20-23
From Phnom Penh, we took a shuttle van for around five hours to get to Siem Reap.
After dropping stuff off at our hotel, we checked out a Khmer art and ceramics shop. It was pretty interesting to see the traditional kilns and pottery making process.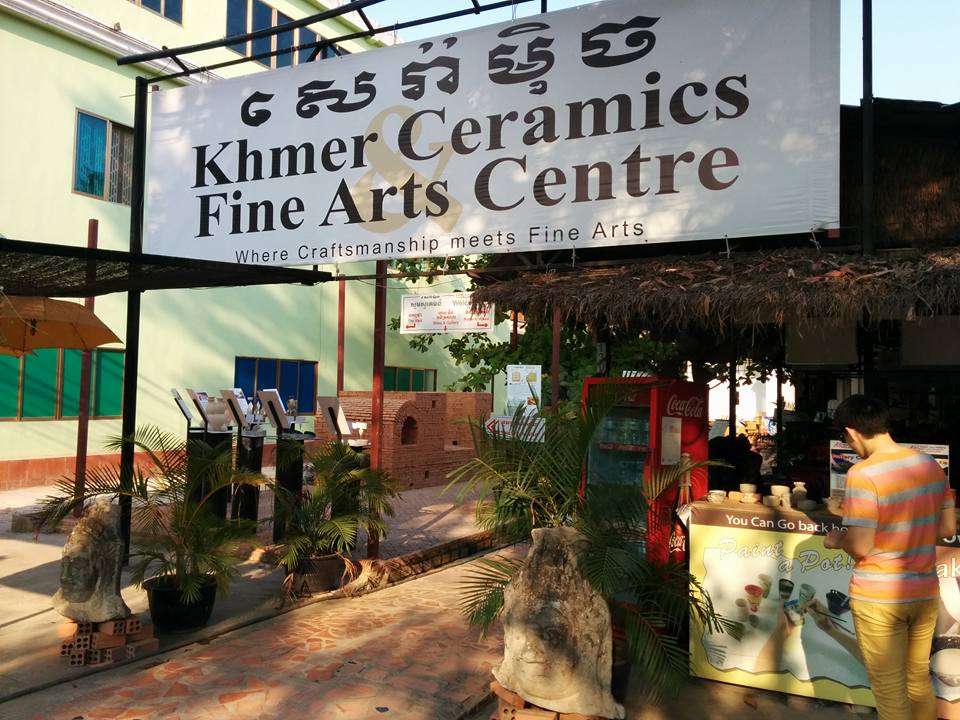 We then tuk-tuked over to see the Angkor Wat sunset, which wasn't great that night but it was a first intro to me to the many temples we'd explore a few days later.
Later, we met up with my old college friend and fellow camp counselor Ann! It's a pretty funny story. I went to college with Ann and we had sort of lost contact, until I saw Jeff post a picture one day and she was in it!
It just so happened that Ann was also working with the Peace Corps in a village near Siem Reap. I had to do a double take, but we made plans to meet up. Pretty crazy that us reuniting five years later would be halfway around the world… Small world? Or really big world?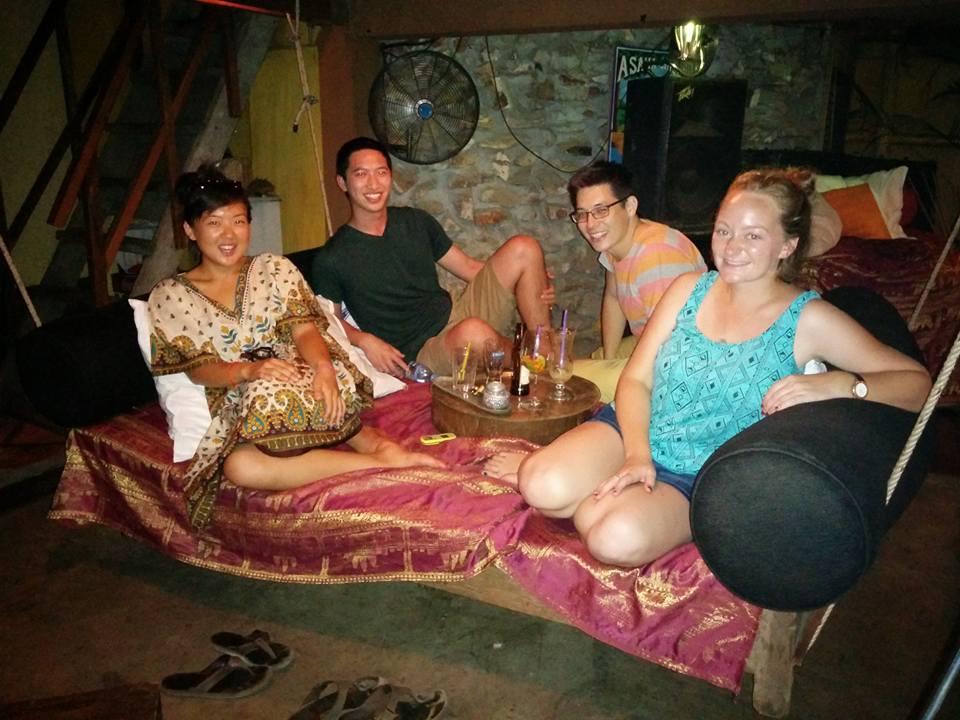 Anyways, it was fun to check out some of the nightlife in Siem Reap, including seeing Pub Street, which was basically a frat party in the street.
The next day, we went to an Angkor silk farm, where we saw the process of going from silk worms to silk. I actually ate a boiled silk worm (they're typically fried as a snack) and it had a mild peanut buttery taste.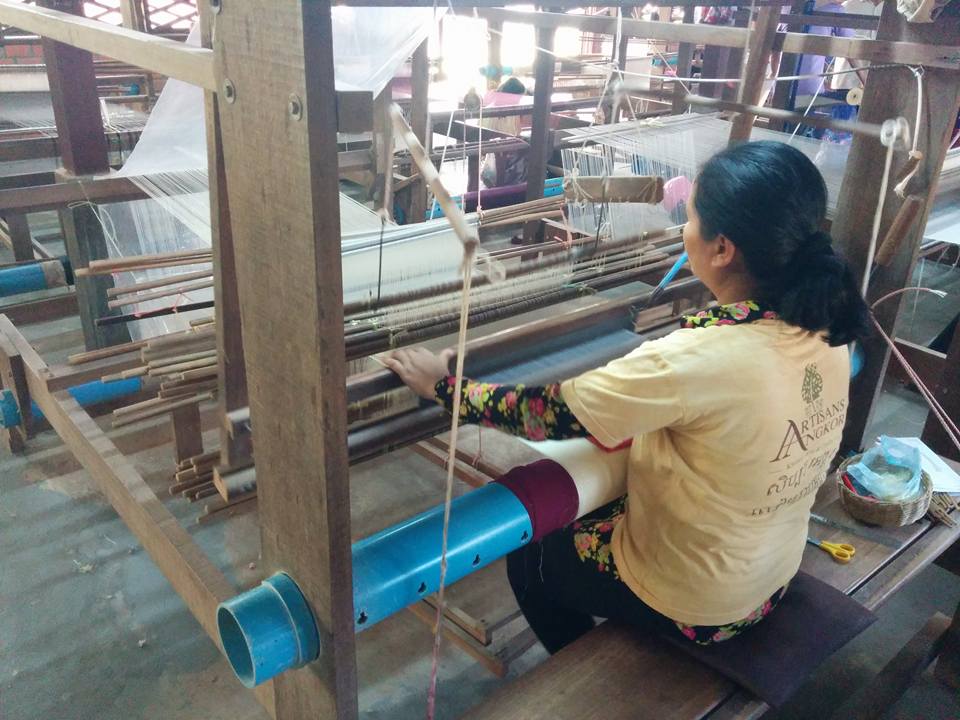 Afterwards, we dropped off at the Baray, a big man made reservoir with tons of hammocks. It was dry season, so the water didn't come up to the hammocks, but it was really nice to relax and lounge around. Like many other times during the trip, we indulged in some barbequed chicken for lunch.
At sunset, we took a tuk tuk along the river and the dusty, red dirt roads to Phnom Kraum, and hung out a the top of the mountain. Along the way, there were many cows, buffalo, chickens, and dogs in the countryside.
Last thing we did that day was rent a tandem bike, for our big adventure the next day.
We rose early the next morning and set off on our bike to see the sunrise at Angkor Wat. That sunrise was pretty magnificent.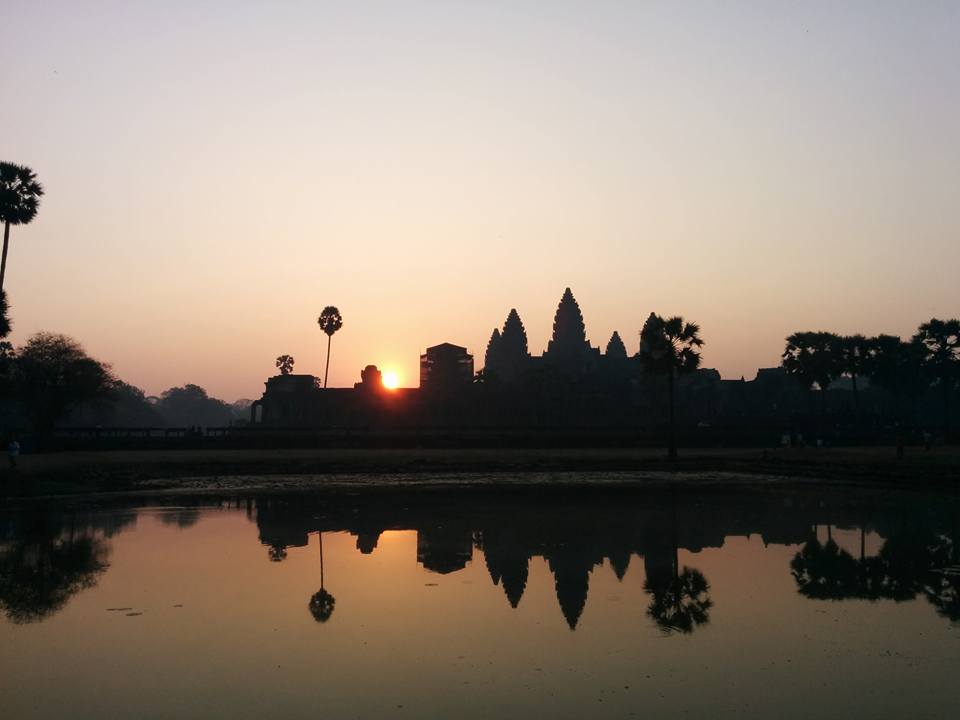 We spent the rest of the day tandem biking all around the temples of Angkor. It was really cool to see each of them and their uniqueness: the big spires, doorways, carvings, limestone, moats, etc. One of my favorites was Ta Prohm, where the temple seemed one with the jungle, with trees and branches intertwined throughout.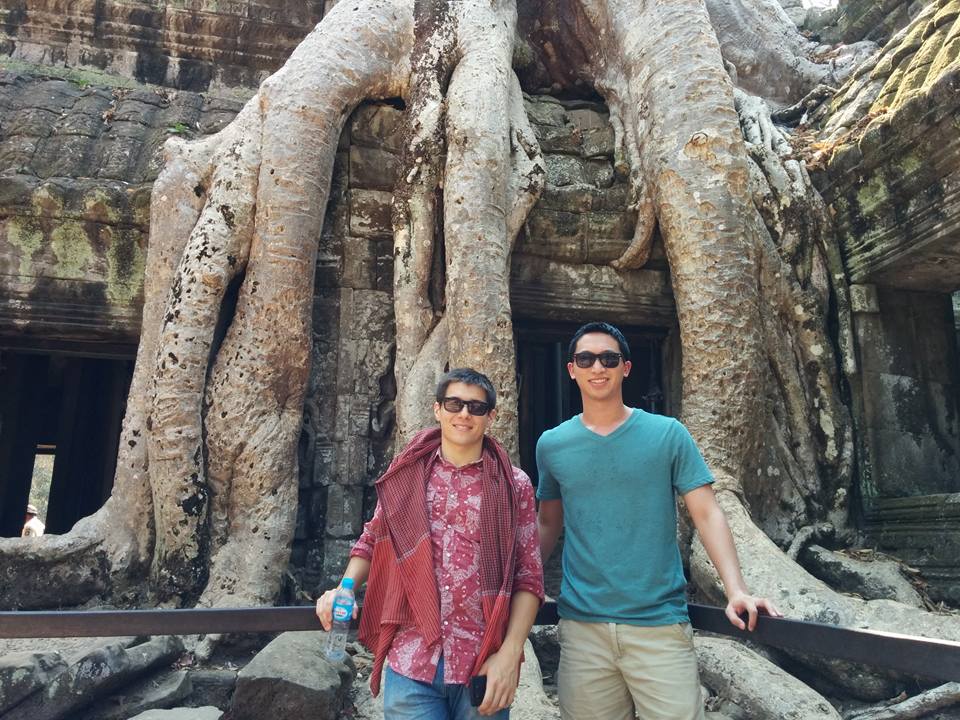 It turned out to be a great and funny decision to choose to tandem bike. There were a good amount of bikers, but we didn't see any other tandem bikes. We drew a lot of laughs and smiles. And Jeff, being the ever friendly chatterer, made many friends along the way.
You had to see us. Jeff, with a krama (traditional Cambodian cloth scarf), and me, with highlighter colored running shoes, biking along. I would've probably laughed too. One person thought we brought the bike from America haha.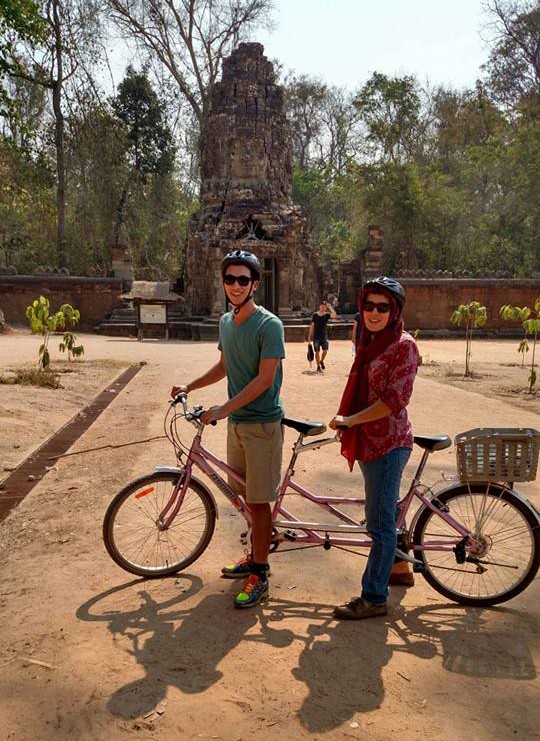 Before heading home, we stopped by a Peace Corps volunteer's village nearby and his gracious host family invited us to stay for dinner. It was interesting to hear some of their stories and enjoy some traditional Khmer cuisine.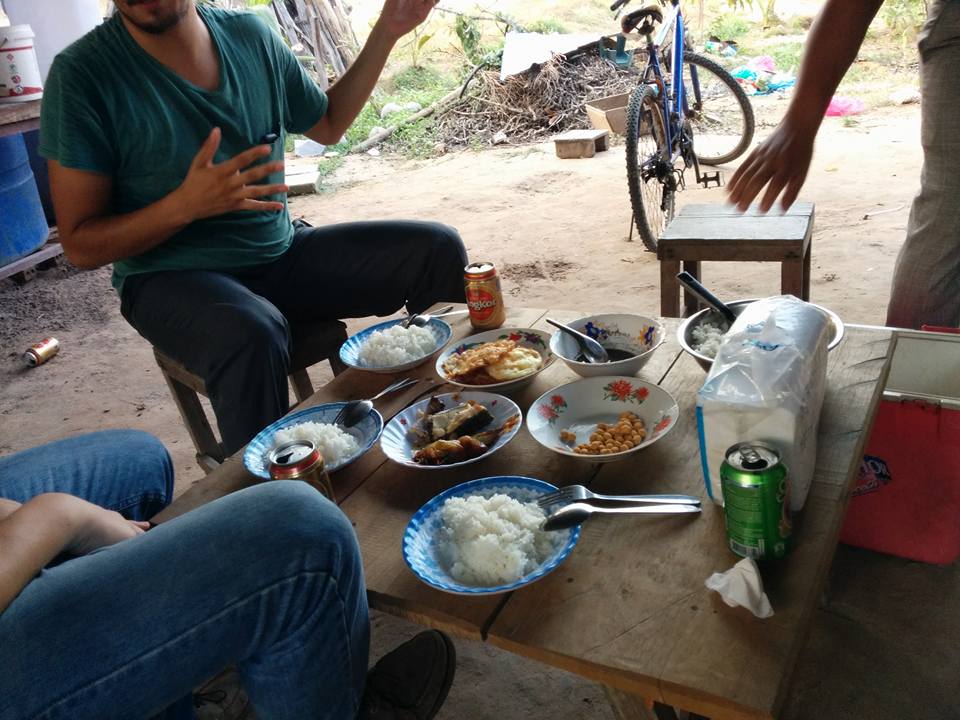 All in all, we were out there from sunrise to sundown, a fitting and awesome end to our time in Siem Reap.