Hazel Hammersley is a 2-year old cancer patient currently staying at Children's Hospital in Los Angeles where she's receiving chemotherapy treatment.
Her mother and grandmother helped her have some fun by decorating her room's window with a sign saying: "SEND PIZZA RM 4112."
A few days later, someone walking by took a picture and posted it online.
The photo spread fast and within minutes, someone sent a pizza to room 4112. Then another came in, and more and more.
Hazel received over 20 boxes of pizza, enough for every child on the floor to have a pizza party.
This story means a little more to me because at work, I specialize in software for the oncology area. It makes me happy to see some of the patients, especially the kiddos, be happy too.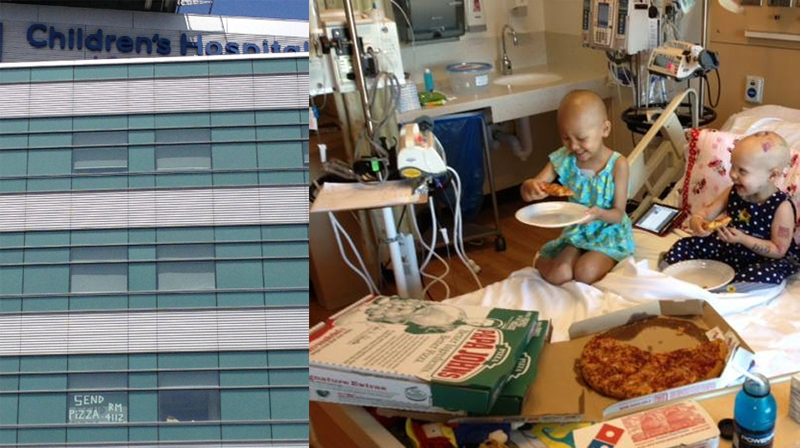 (Photo from Do Something)