Just got home from a nice, long Madison-to-San Mateo road trip home with my brother.
It was quite the adventure and I'm glad life circumstances sorted themselves out to push me towards this trip.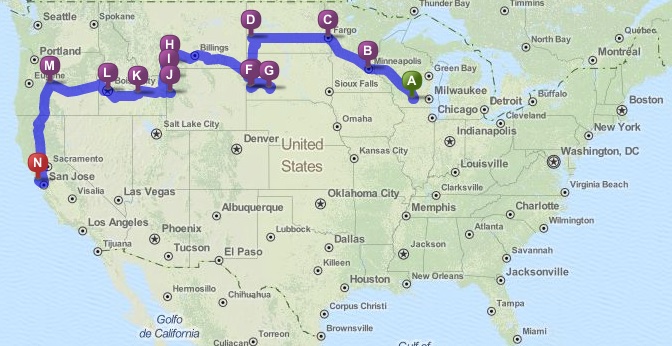 By the numbers:
Spanned 10 days/9 nights
Spent 5 nights tent camping, 1 night tipi camping, 2 nights hotel, 1 night airbnb room
Explored and camped at 4 national parks:

Theodore Roosevelt NP
Badlands NP
Yellowstone NP
Grand Teton NP

Saw some other notable sites:

Mount Rushmore
Crazy Horse Memorial
Craters of the Moon

Bought 1 "America the Beautiful" National Parks annual pass – come visit more parks with me for free!
Drove around 3,600 miles
Included 9 states (Wisconsin, Minnesota, North Dakota, South Dakota, Montana, Wyoming, Idaho, Oregon, California) – now up to 42 on my state count
Cost $1,400, and that's accounting for gas for a full carload with all of my belongings.
I'll be writing up details on each day, but to sum up the trip, our national parks are absolutely beautiful.
I tried to take a lot of pictures, but there were so many more sights and sounds you had to be there for. If you ever get the opportunity to tour the country, do it!