Second stop of the trip was Singapore! First impression was their airport, which is amazing.
After checking in to our hotel, we stepped out to explore a bit. That afternoon was blisteringly hot. Instantly started sweating right when we stepped outside…
But that couldn't stop us from exploring Singapore's interesting food scene.
I loved going to the hawker centres, which are large open-air cafeterias with a bunch of different food stalls. These were originally set up by the government to better regulate street food.
Now they serve a wide variety of cuisines, including Hainanese chicken rice, which is one of my new favorite dishes. It's as simple as its name: some chicken, rice (which is cooked in chicken stock), and a little vegetable. Basic but delicious.
We went to a handful of hawker centres to sample other staples like chicken satay and mee goreng, washed down with some local Tiger beer, which is also surprisingly good. I could drink that on tap.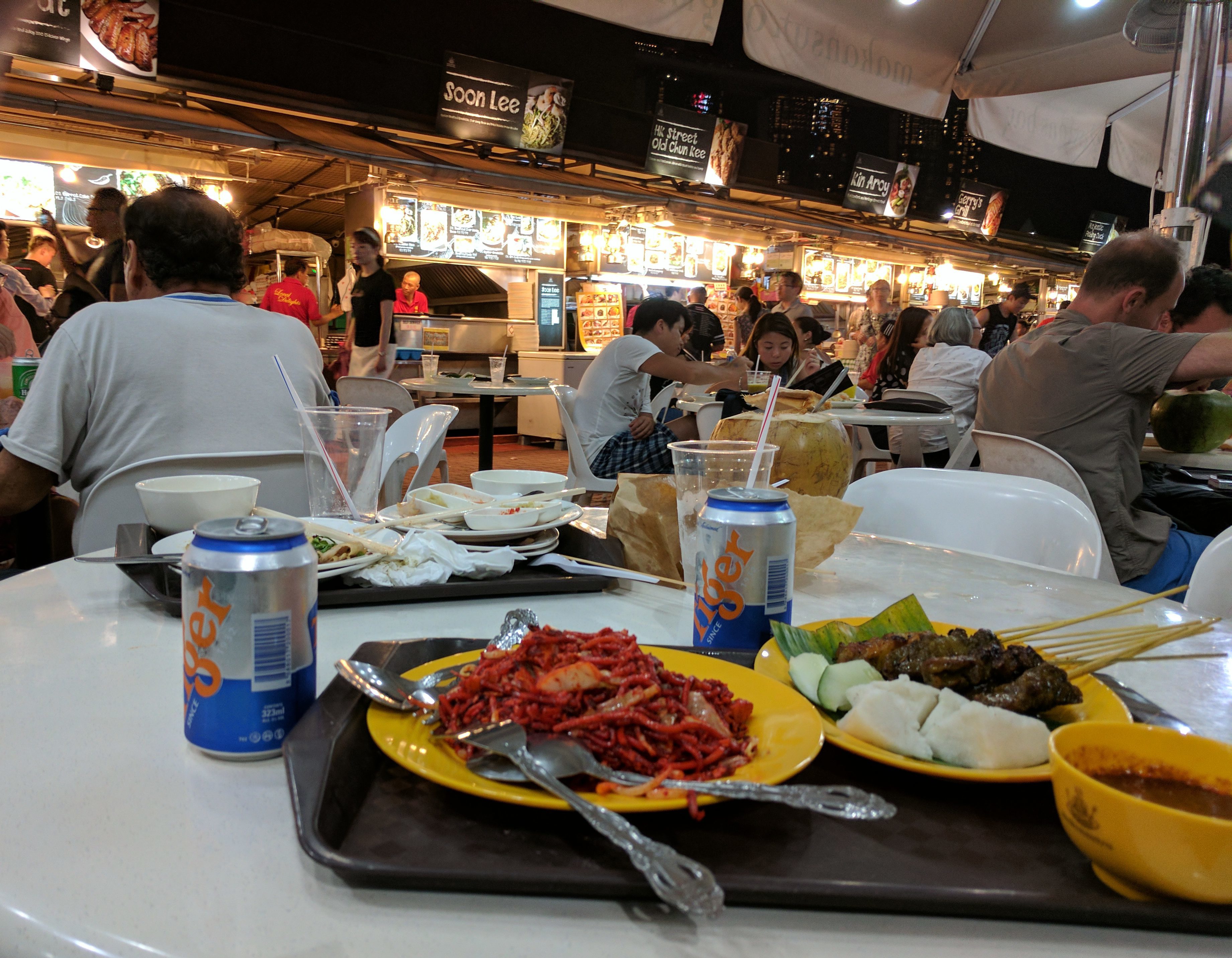 One of the other highlights was checking out Gardens by the Bay, which is part of Singapore's greening project to become a "City in a Garden." The indoor cloud forest and outdoor supertree light show at night were awesome. We also explored more of the culturally diverse city, including Chinatown, Little India, and Haji Lane.
Before leaving we grabbed a few Singapore Slings at a cool bar along the bay. A little history: the Singapore Sling was invented in 1915 as a way to make it more socially acceptable for women (#nastywomen) to drink in public! Though we didn't get to experience much of the nightlife, Singapore seems like it would be a fun city to go out in, with its many bars and clubs (return trip!).