In case you haven't noticed, it's been a really long winter here in Madison.
Compared to last winter, when it snowed two times, this winter has been a hundred times worse.
Lots of snow and freezing cold. Makes for some depressing times.
This bell curve weather is the polar opposite of the year-round moderate temps I'm used to.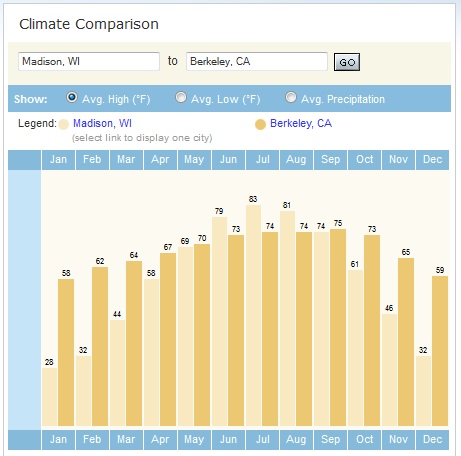 It snowed last week… in mid-April… seriously.
You can imagine my reaction when I saw the weather report predicting mid-60s this weekend.
Finally, Spring.