It's All About The Journey
Agreed, Dane County Airport.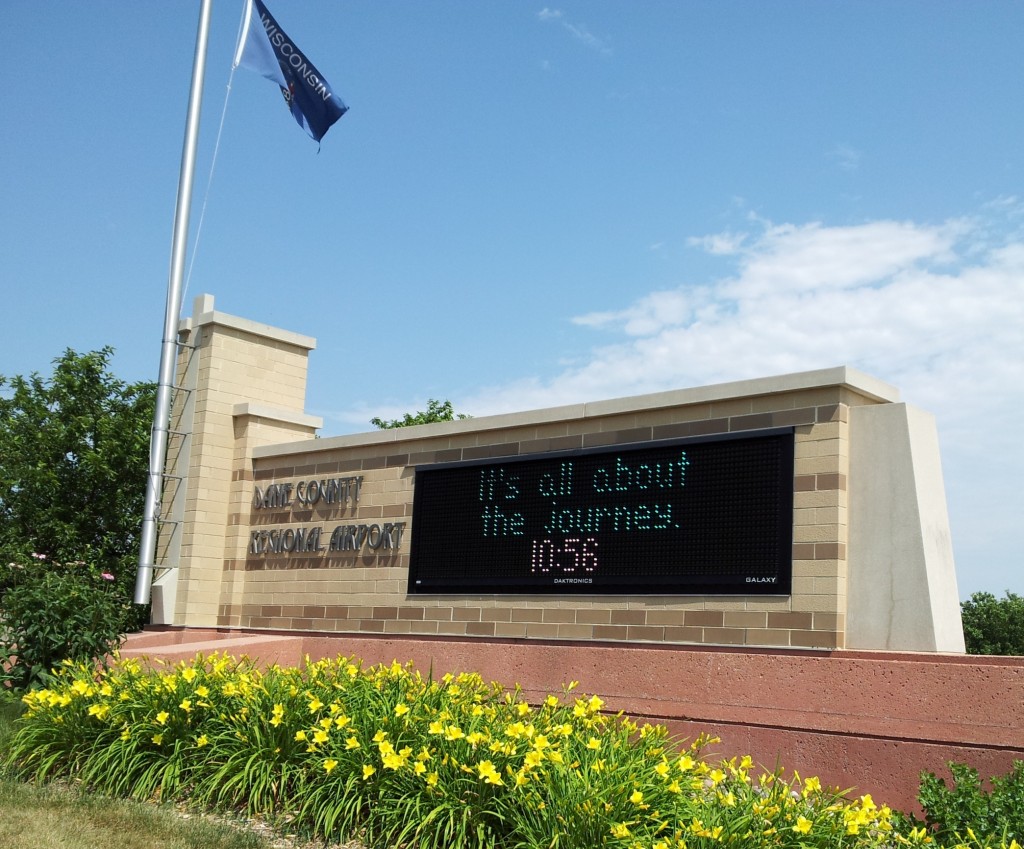 I drive past this sign every time I go to Madison's airport, which has been pretty frequent lately. Whenever I get kind of tired of the constant traveling, it always reminds me why I do what I do, and at the right moment too.
The journey has certainly been exciting. And it ain't over yet. Not even close.