Finally checked "ice skate on a frozen pond" off the bucket list yesterday.
Me and a couple friends went to nearby park, borrowed skates and hockey sticks, and had an awesome time.
It's kind of crazy how I hadn't done this yet. All we did was pass the puck around and stick handle a little, but man, was it fun.
Thinking about getting some skates of my own.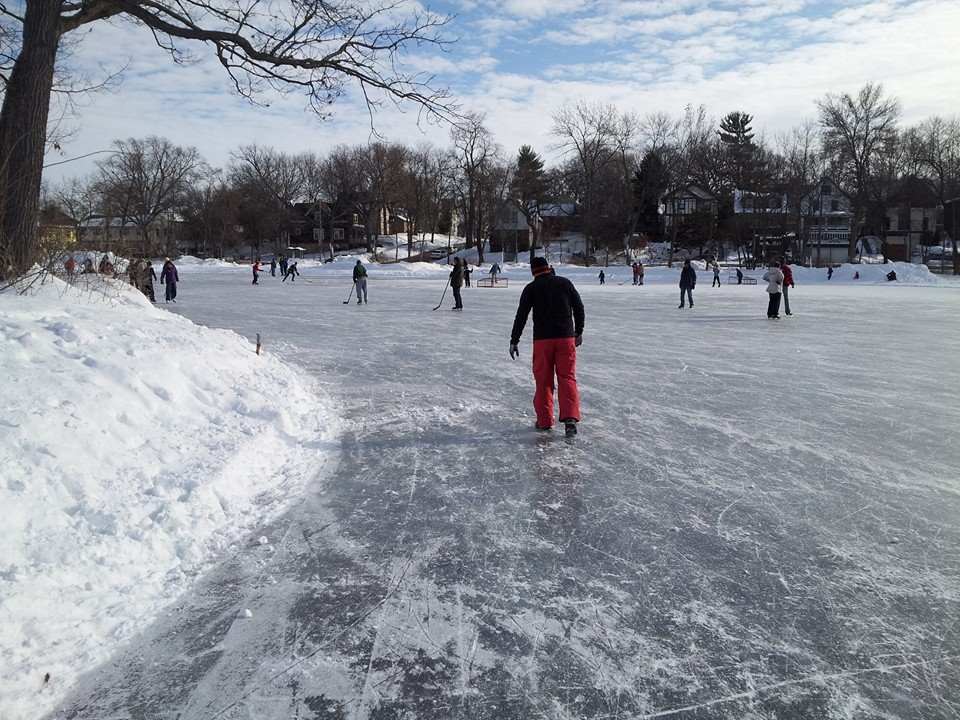 This is something you can't find in the Bay Area.