I've been traveling to Boston a good amount recently for work and this time decided to stay the weekend after for St. Patty's celebrations.
First afternoon here, it was sunny and 50 degrees… and we had a bright blue Mustang convertible rental, so we had to let the top down, take in the fresh air, and cruise.
You might be thinking "idiot, that's not even warm," but you have to let me have this one. It's been insanely cold this winter in the Midwest.
And man, did it feel good. The snow's melting and the weather's looking up :)
Right by our hotel on the Charles River, there were tons of runners out on the trail and the sunset shining down on the cracking ice was absolutely stunning.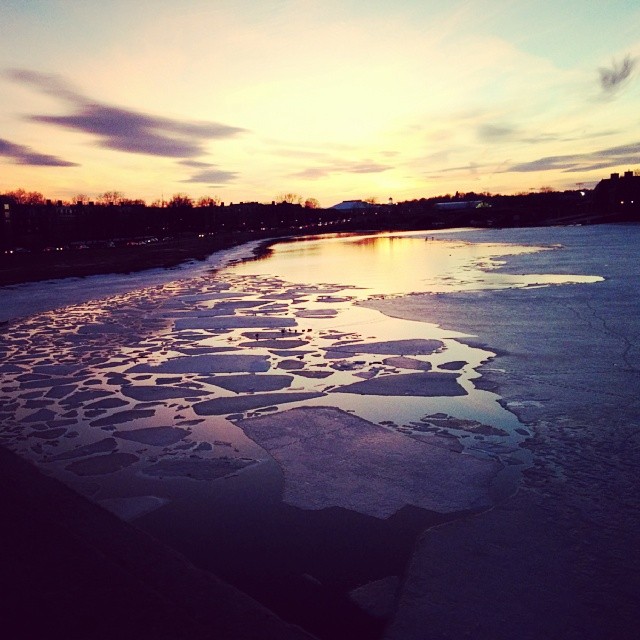 As the weekend came, I got a chance to explore Harvard (maybe I'll be going there sometime in the future?), the harbor, New England Aquarium, and downtown.
Great city and surrounding neighborhoods, and pretty good public transportation.
Also checked out some cool Irish pubs (how could we not?) and ate a lot of amazing food: seafood, chowda,  lobster rolls, cannolis…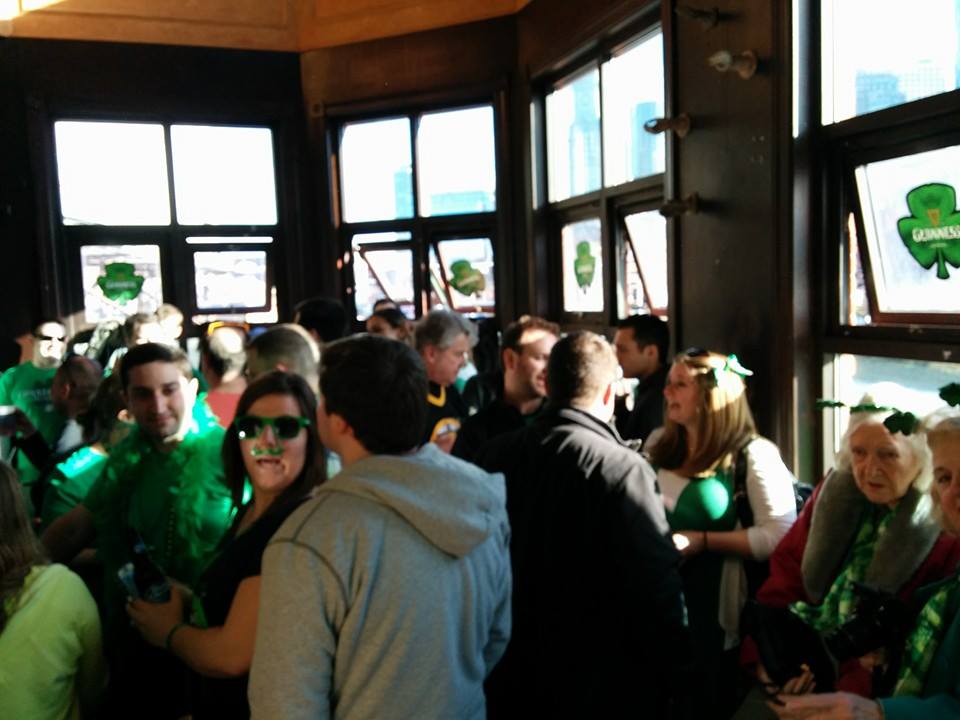 To finish off the trip, we took in the festive St. Patrick's Day Parade.
Loved all the green and awesome spirit of the Boston people!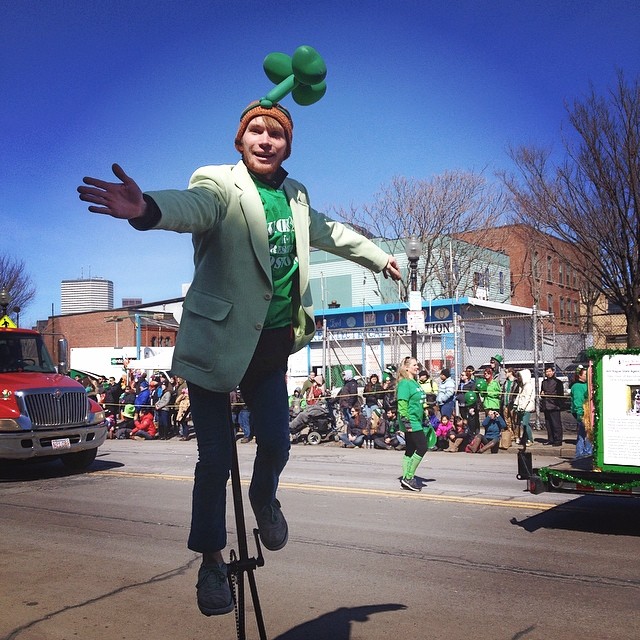 Photo by Michelle Poon