Yesterday, I walked at UC Berkeley's general commencement and officially graduated from college.
I can't believe that it just happened. Four years has flown by.
The day started early in the morning with a Camp Kesem coordinator breakfast, where the non-graduating coordinators presented the graduating coordinators with personalized stoles and an amazing video they made for us :) I am going to miss each of them and everyone and everything about Kesem so much…
On the way toward Edwards Stadium to line up and walk across the stage, the significance of  the moment finally started to sink in. This was it. Such big changes are ahead. No more school. Possibly ever.
I felt such a weird feeling. A mix of excitement, unease, disbelief, and happiness, all jumbled inside of me.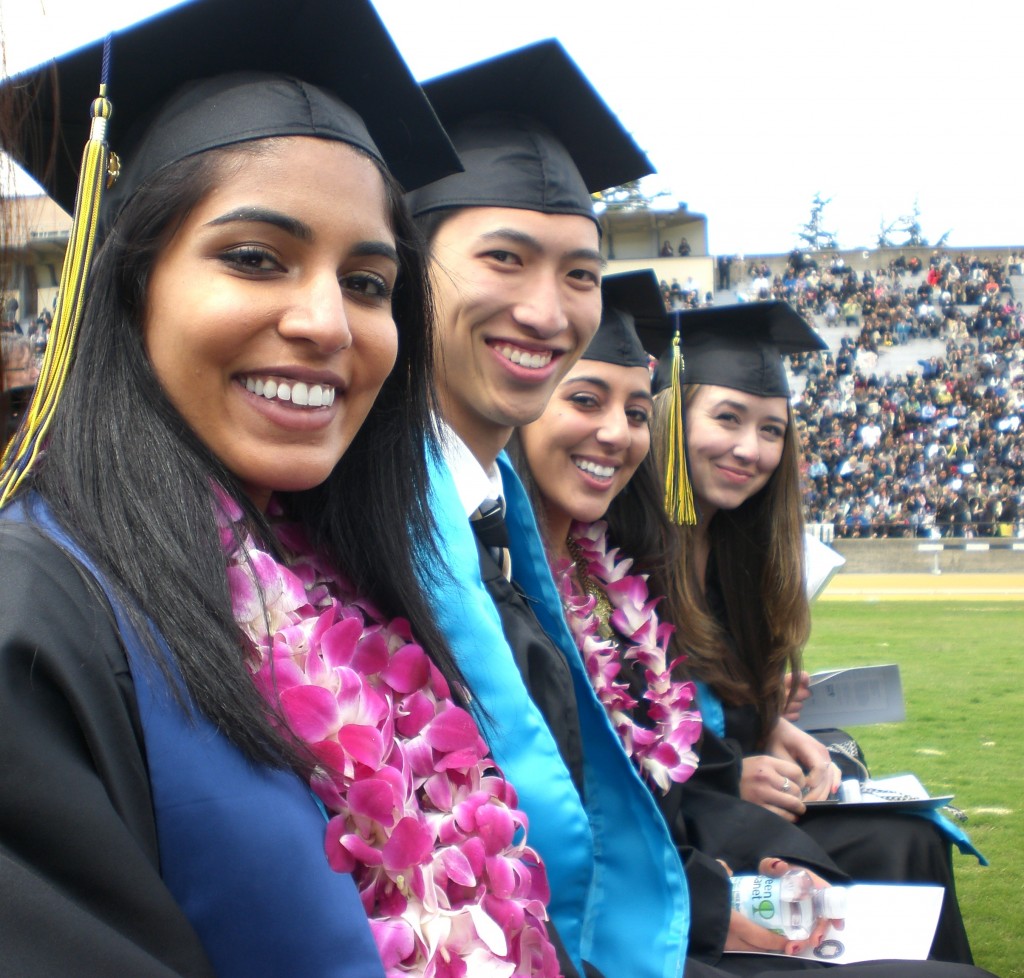 It was fun to walk with some of my closest friends at Cal, from Camp Kesem, and having our camp names announced :) "Stanley Flash Quan." Makes sense that they were included actually, since it's been such a large part of our college lives over the past few years.
As we turned our tassels from right to left, we graduated! Long commencement, but proud to be a part of it.
Wow, just changed from Cal student to Cal alumnus. What a day.