This past weekend, I volunteered at the Edge Youth Leadership seminar, which brought together 160 high school sophomores from across California to grow as students and change-makers.
I'm glad my friend Michelle, who I met through Camp Kesem, invited me to come along as a team lead this year.
The seminar was hosted at Clark Kerr on the UC Berkeley campus, so it was fun going back to the old college stomping grounds. It was also a timewarp to stay in a triple in the dorms, complete with a rough twin bed and shared hallway bathrooms.
Going into it, I kind of expected an experience similar to camp, and there were definitely similarities but differences as well.
Singing cheer after cheer reminded me that my voice could be loud. I'd be the first to tell you that I'm not the most rah-rah guy.
I came away physically exhausted, but mentally inspired and refreshed. We worked through a busy three days, packed with keynote speakers, team building activities, reflection time, and breaking through barriers (both mentally and physically).
It was a lot of fun, especially my group, self-named the Crazy Californians. Our motto was "suh dude" and I couldn't help but crack up every time we yelled it at roll call.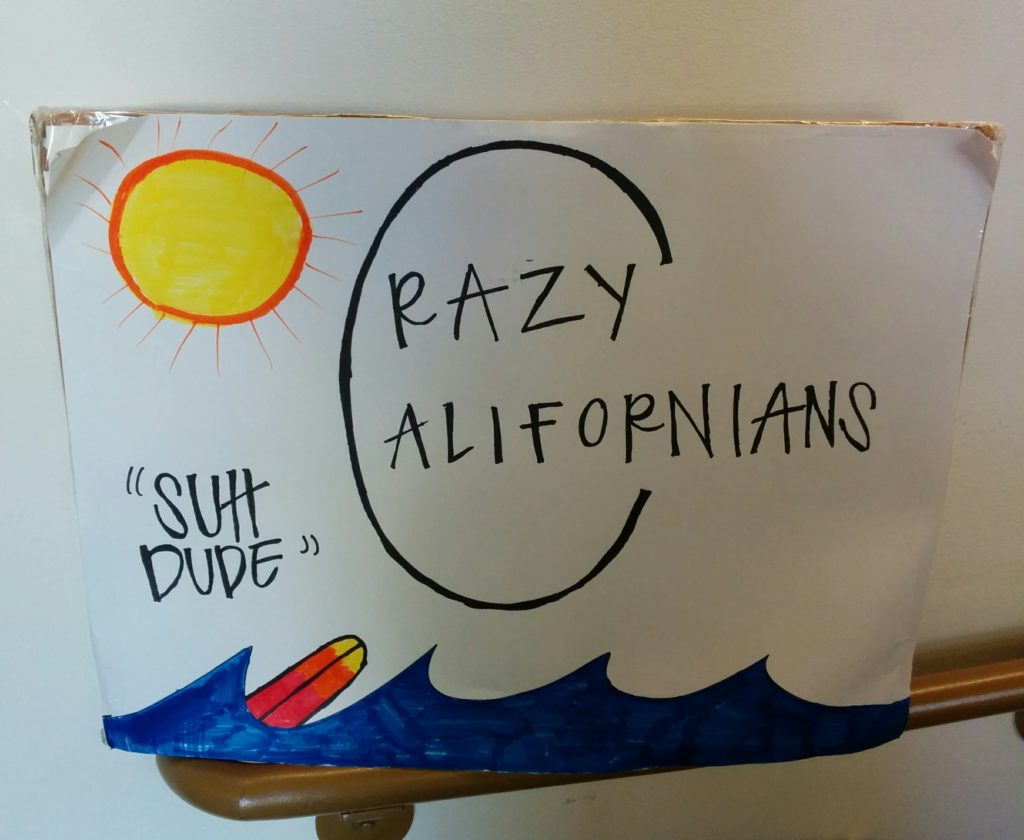 I think everyone was a little scared and anxious at the beginning (no one knew each other), including me, but everyone opened up and grew to care for each other as a family by the end.
One of my students said: "I can say that you are all my brothers and sisters now. I'm a single child, but now I feel like I have another family."
My students and J-crew were wise, supportive, caring, and passionate. I am so proud of every single one of them for what they did at Edge, and am so excited to see the change they'll lead in their communities.
Often, I think it's easy to run through the motions in our day to day and forget about the impact we can make in small gestures. During the seminar, we all took the time to acknowledge when others did something great, however big or small, brave or quiet, and wrote care cards for everyone to take home with them.
A few that I received from my students and just read:
"Although you make me feel like a midget, you still were able to convince me that my voice is capable of being heard by many."
"You're different from all the other team leaders, but in a good way."
These made me tear up. They were spot on in how I see myself and recognized that I was able to make an impact without fully realizing it myself.
I spent this past weekend trying to inspire a group of high school sophomores, but instead they inspired me.