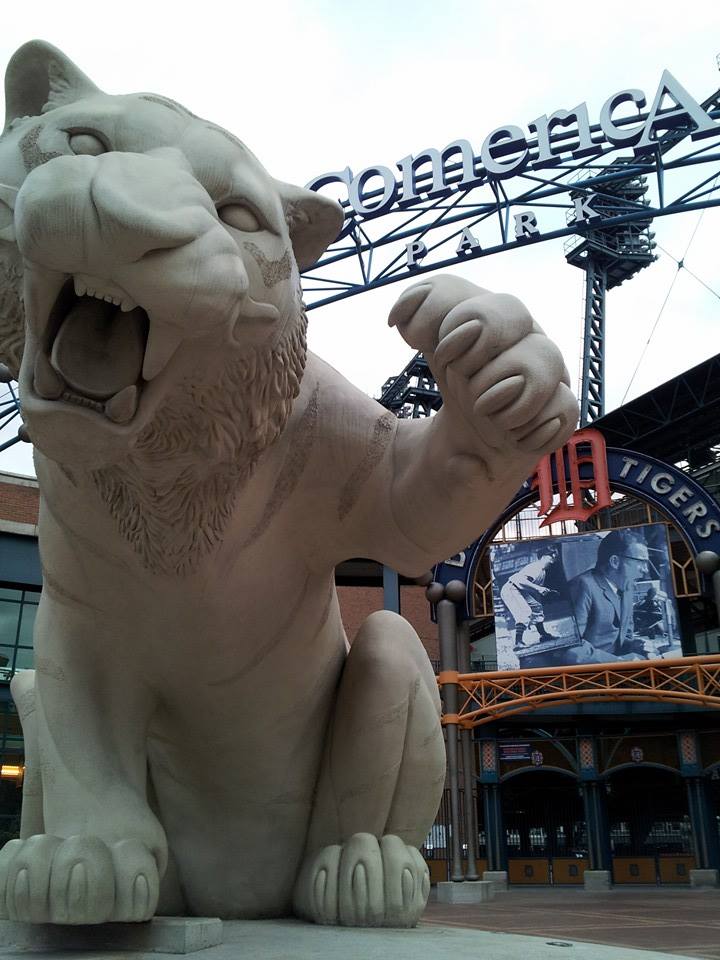 Was in Detroit for just under 24 hours, but had some free time to explore the Motor City.
I supported a clinic in Grosse Pointe and loved the red, orange, and yellow leaves all over the trees and in the front yards of beautiful brick houses.
Also, got a chance to check out Greektown and Foxtown. Cool restaurants and bars.
Had some pretty tasty local beers, including one called Motor City Ghetto Blaster haha.
Walked around the outside of Comerica Park, where the Giants swept the Tigers for the World Series Championship in 2012. It's awesome looking from the outside and it has a sunken field. I can see how it would be really fun to be in the area on a gameday.
One thing that struck me was how few people were walking around downtown. Where was everyone?
I guess the auto industry crash hit pretty hard and you could see signs of the city's bankruptcy everywhere.
But alas, there's hope! Saw a lot of renovation going on and the Challenge Detroit rejuvenation project pushing to bring the proud city back.