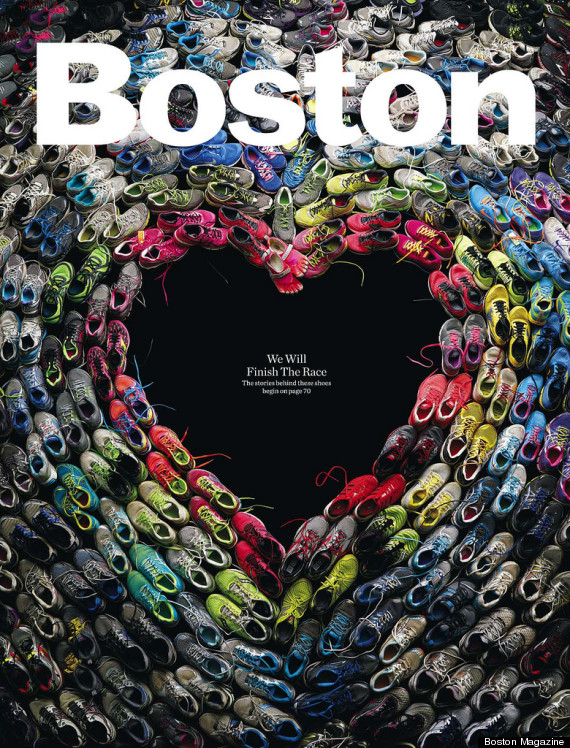 The Boston Marathon tragedy occurred a little over year ago today.
Last year's race was such a sad day for an event that represents nothing but hope, determination, and perseverance.
When I was in Boston a month ago, I bought a poster of Boston Magazine's May 2013 cover, which came out a few days after the tragedy.
If you're interested, you can read about how the cover idea came about, but essentially it's a beautiful shot of Boston Marathon runners' shoes. A collection of the stories behind each pair of those shoes is highlighted in the magazine.
I flew into Boston late today for work the next couple days, but at the airport and restaurant where we dined, I saw many runners with their finisher's medals and jackets.
One year later, what a showing of support and strength from the Boston people and the running community.
I'm planning to go for a run after work tomorrow and will be inspired by the spirit of all those who were affected.
Boston Strong.