Yesterday, I ran the San Francisco Marathon!
About three months ago, I set my goal and trained hard. It finally paid off yesterday.
I almost didn't survive the build up haha.
After building my mileage, I tapered my training a few weeks before the race. While my legs were resting, my mind raced. I kept wondering if I would "hit a wall" during the race and not finish.
The day before the marathon, I was as nervous as I've ever been. Tried carbo-loading some of that anxiety away.
But when the day came, I was ready. Got up at 4am, settled down, and made it down to the starting line.
The sun hadn't even risen yet, which felt pretty weird.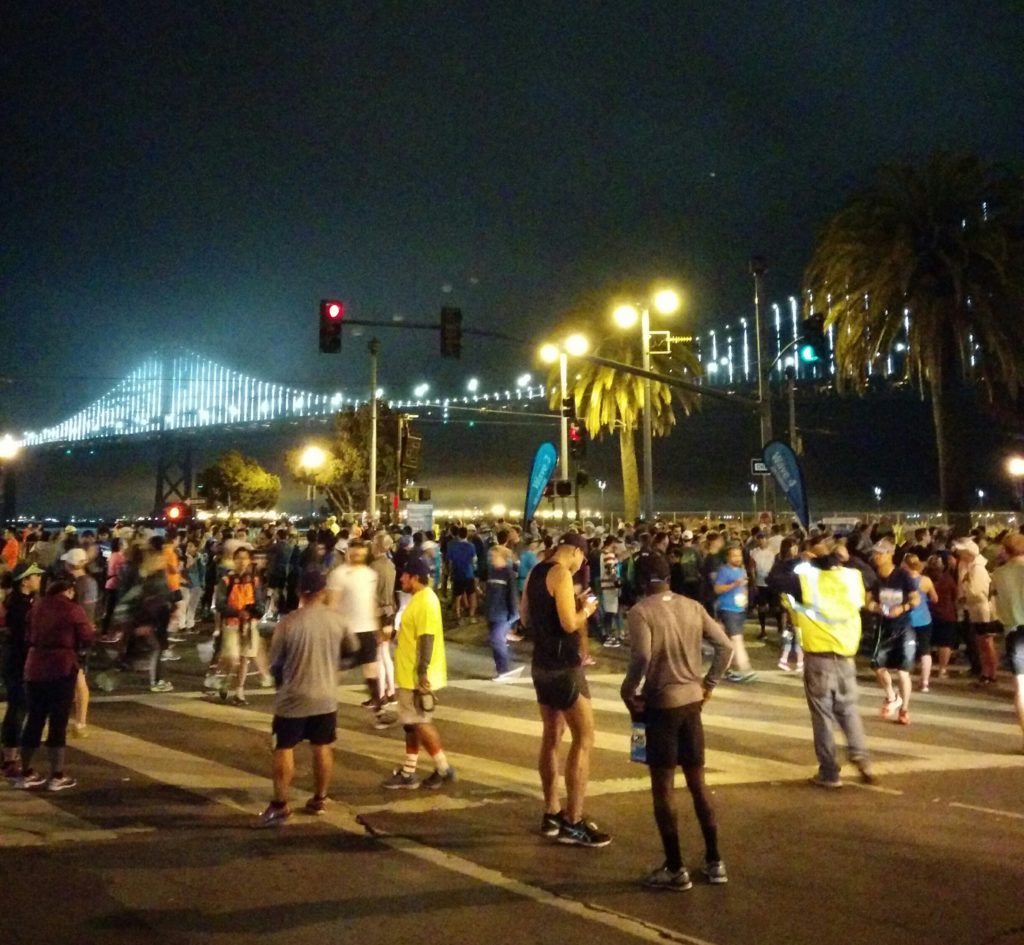 It was exciting to be among all the other runners though, all getting ready to take on a huge challenge together. There's something about the runner community and spirit that is really inspiring.
At this point, the jitters were gone, and it was time to go.
At the beginning of the race, I started slower and warmed up, and then settled into a good, strong pace. I clocked in well after the first half marathon, and felt good.
That part of the course was very hilly though and I think it took it's toll later on.
Around mile 17 or 18, I could feel my legs fading. At mile 20, I sort of hit that wall I dreaded and struggled hard. At mile 23, I think I hit an even harder wall. Those last three miles caused me to miss my goal time by a few minutes, but I'm glad I willed my legs to keep churning.
Many times during the race, the thought of stopping and walking popped into my head. Four hours is a lot of time to think. I fought through it though and kept on to the finish.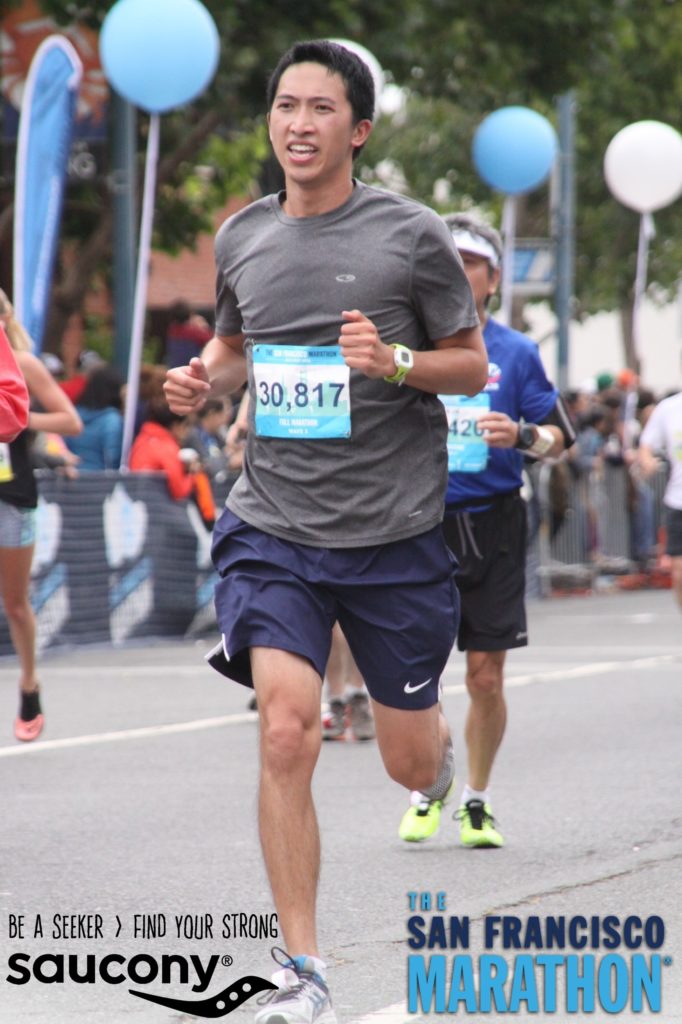 When I got to the finishing stretch, I muscled up my last energy, smiled a huge smile, and sprinted to the line. That was one of my happiest moments ever – seeing the finish and knowing what I was just about to accomplish.
After finishing, I immediately went into a daze, got light headed, and saw stars.
I was mentally and physically exhausted, and even passed out on the sidewalk for a short while after finding some friends.
But being tired couldn't hide my smile. I did it! Joined the 26.2 club :)