Whenever I go a long time between hiking trips, I feel like I start to lose my connection with nature. This gets especially tough when work gets busy and all that time indoors in an office gets me a little stir crazy.
I've been in a little one of these funks lately, but with a few days off before starting a new job, I decided to use that time to get out into the woods!
So off I went with a friend to Yosemite National Park on a Wednesday and Thursday in March and it was fantastic.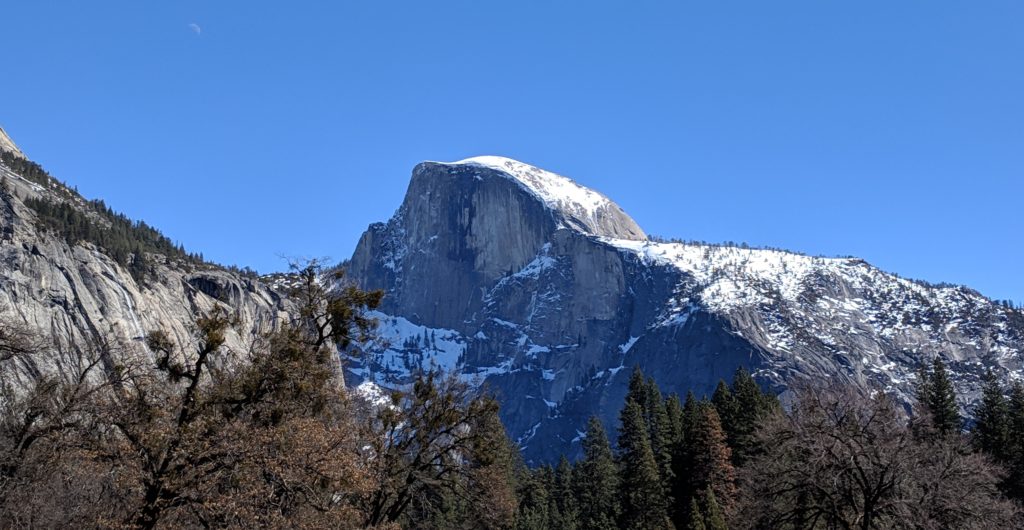 The only other times I've been to Yosemite have been during the busy summer or a holiday weekend, when the park is packed with visitors. This time was completely different, as you can imagine with a midweek March visit.
For one, there was still snow on the ground in Yosemite Valley, though it was sunny out. The snow made for an different, but beautiful landscape from what I was used to seeing in the summer.
And because there were barely any other people there, it was amazing to take in the sights of Half Dome, El Capitan, Yosemite Falls, Mirror Lake, and Bridalveil Falls, without all the crowds competing for photo ops.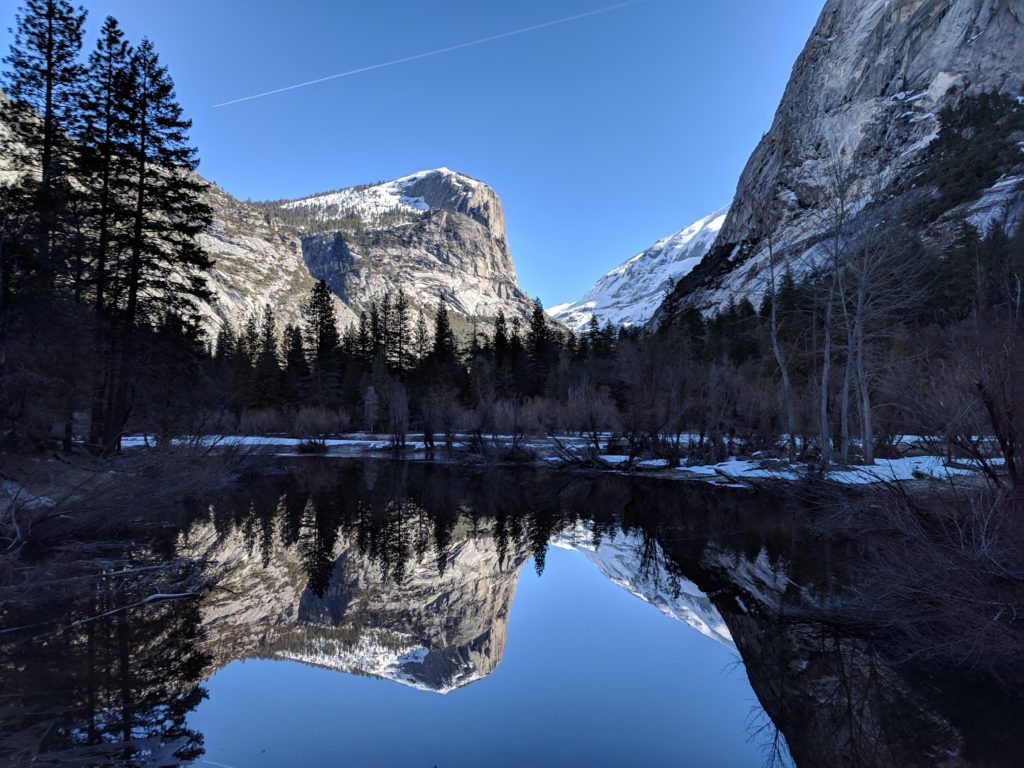 There was a nice quiet everywhere, other than the occasional rustling of leaves or the constant crunching of rocks and snow as we walked.
We hiked all along the Valley Loop trail and for most of it, we were the only ones hiking. It was just me and my friend, and the calming sounds of nature.
Even the animals (those not hibernating) seemed more chill. We saw a herd of deer casually strolling along the side of the path one day, and also saw a coyote walking around and laying in a snowy meadow, seemingly without a care in the world.
I'm happy that I went on this little trip on short notice. It definitely fulfilled my nature fix for the time being and was a nice recharge before diving into the next work challenge.
I'll be coming back for you, nature!