Just got back from a quick four days in Tulum, Mexico!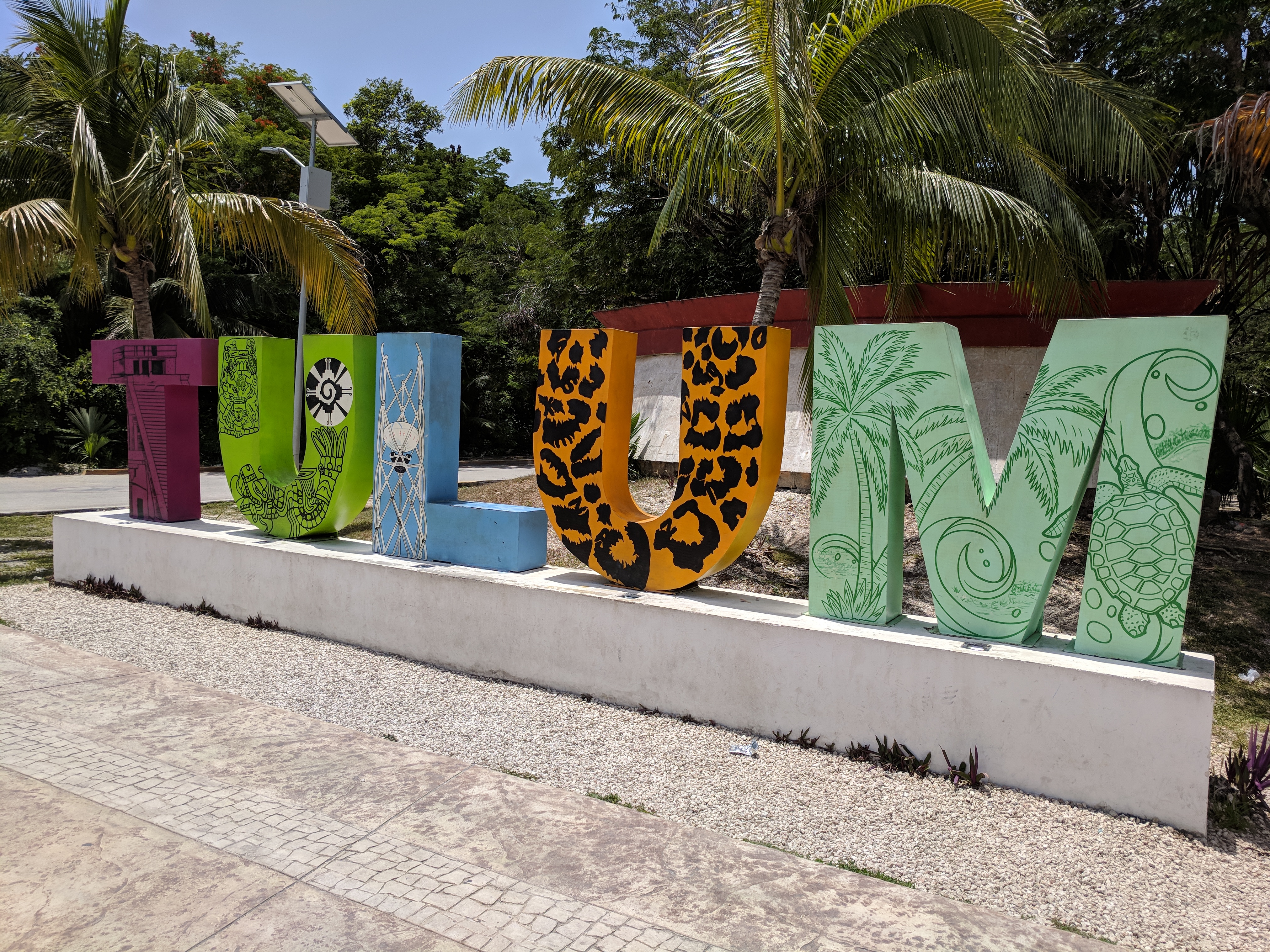 Upon landing, we first went to pick up a rental car. One of the things I was debating when booking the trip was whether it made sense to rent a car.
You can read all about the many different scams and risks of driving in Mexico, but we decided to go for it since we would be driving about two hours from Cancun to Tulum and it would give us more freedom for day trips to surrounding areas.
Well, aside from one sketchy gas station interaction, having the rental car was really useful to conveniently get around, though many travelers use bikes in Tulum as well.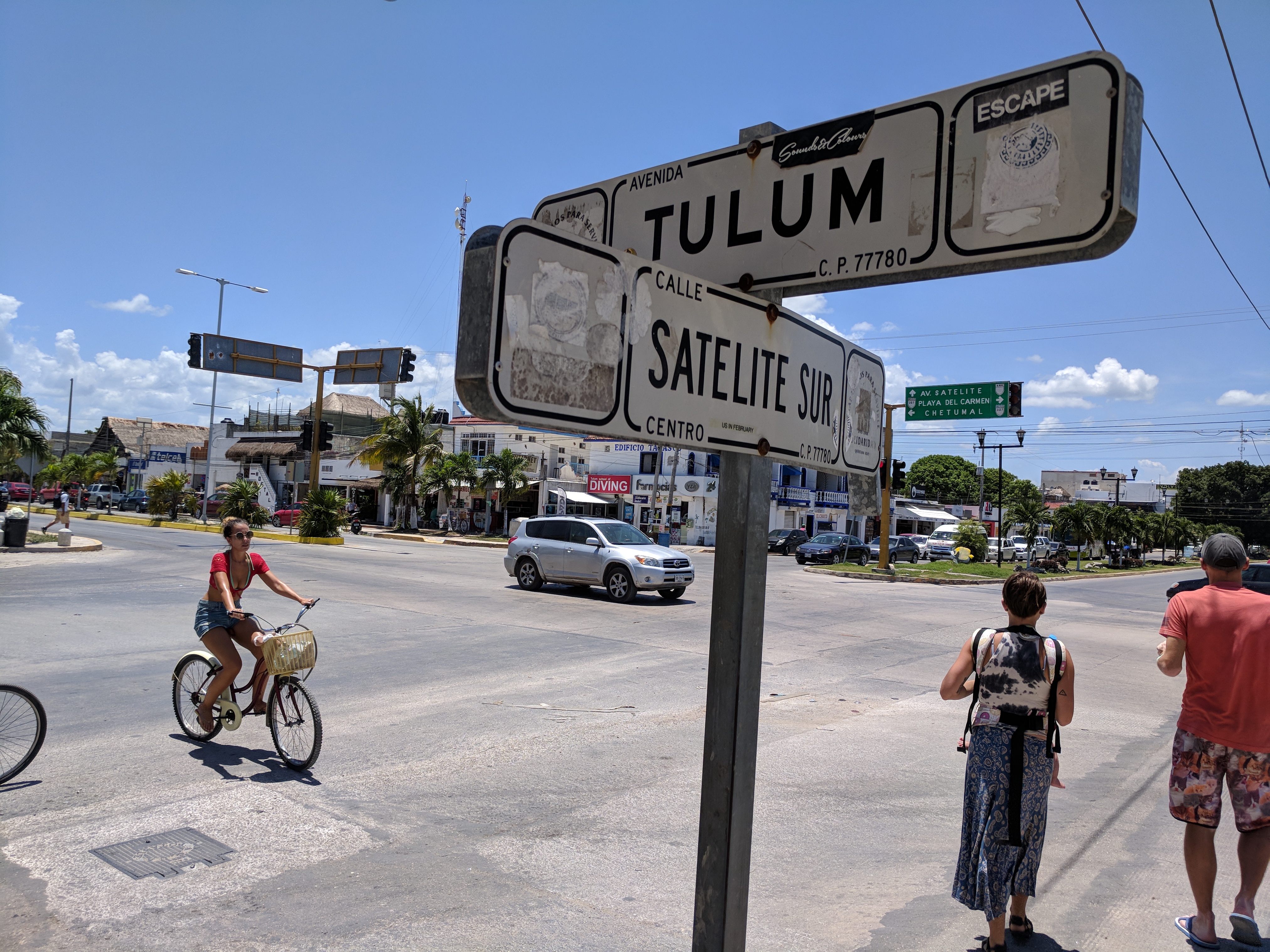 In the city, our home base was the Tulum Pueblo area. Here, we found our favorite taco spot: Antojitos La Chiapaneca. There's nothing quite like walking over to the neighborhood taco joint and grabbing a plate of spit roasted tacos al pastor (pork) cut right off the rotating meat stick. Cheap and delicious.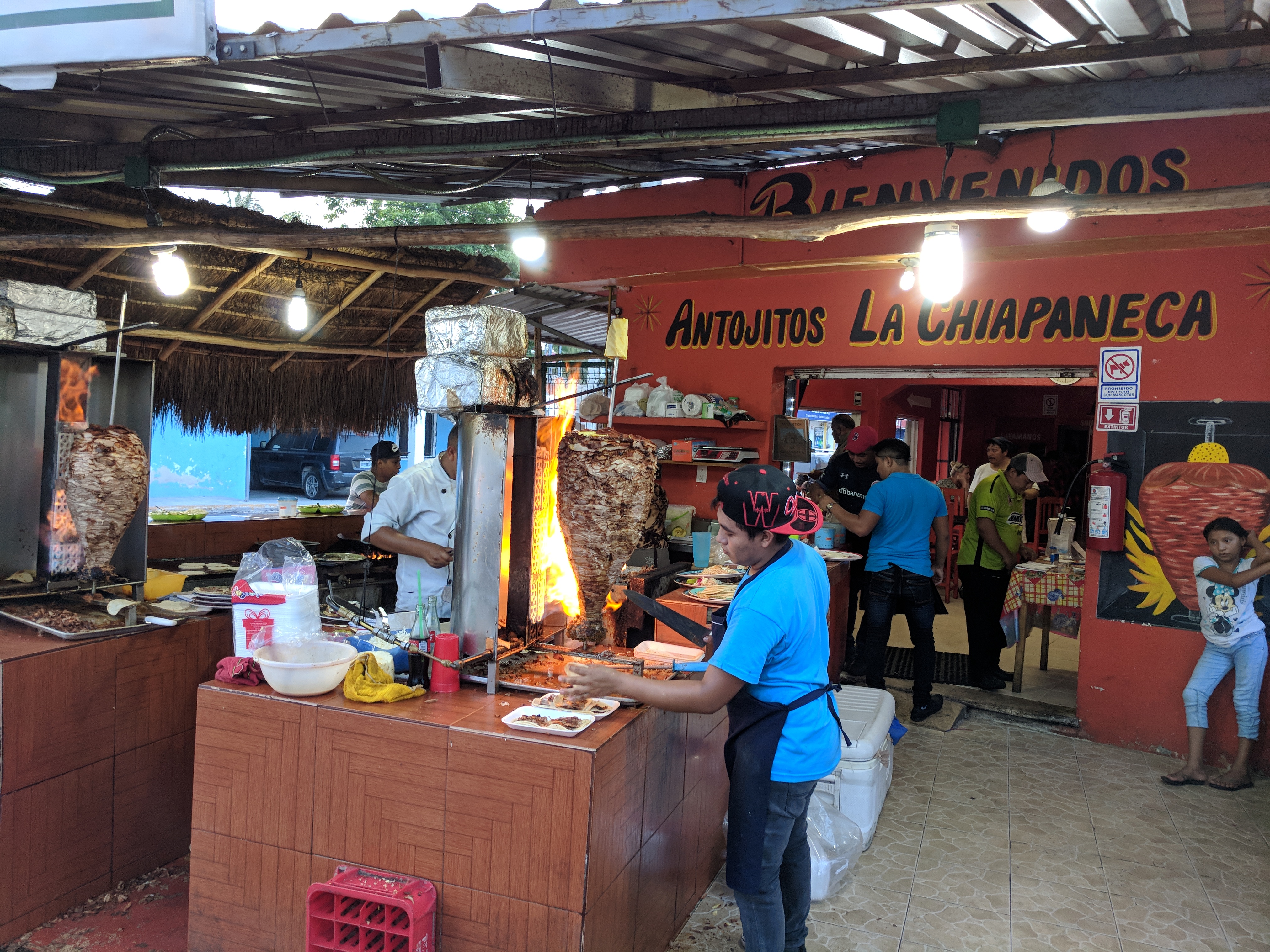 We also got a chance to check out the Tulum Beach area, which was a short drive away and had a lot of hip restaurants and boutique shops along the beach. This is where all of those Tulum-inspired instagram posts are taken, which was kinda cool but overall we preferred other parts of Tulum.
Though we did have an amazing dinner and mezcal drinks at Gitano, a restaurant with a hip jungle feel and a disco ball spinning above palm fronds. We ordered a whole fish cooked in their wood burning oven that was great.
On one of our days, we visited the famed Tulum Ruins, an old Mayan walled city set above sea cliffs.  The back drop was beautiful. After hiking around the ruins, we did a little snorkeling nearby and though there weren't a lot of fish, we did see a couple giant barracuda and a handful of huge stingrays! It was awesome swimming right above as a stingray floated by directly beneath us.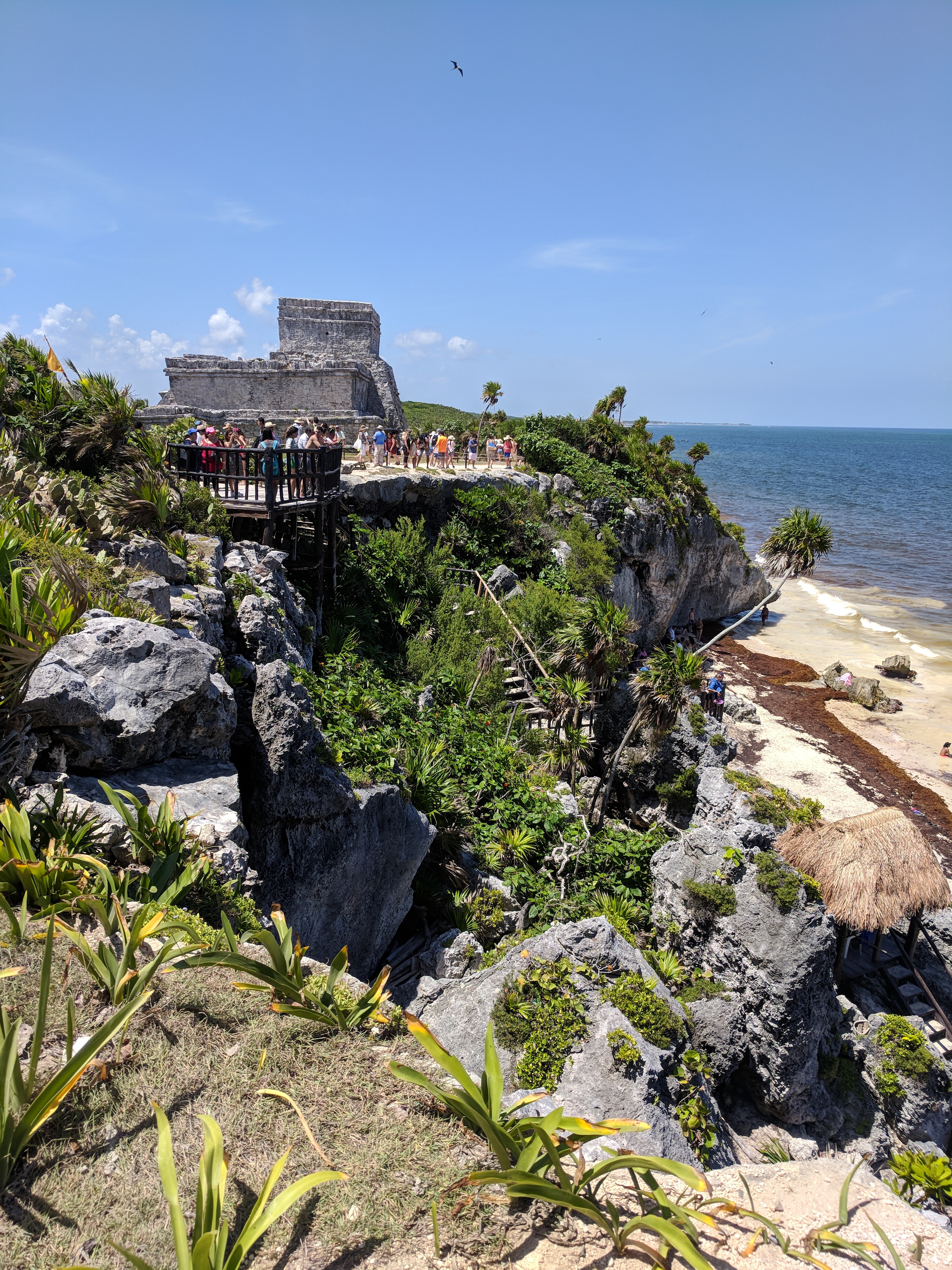 Unfortunately all of the beaches were covered in unsightly and smelly seaweed during our trip… apparently this comes and goes depending on environmental conditions.
On another day, we visited Gran Cenote. Cenotes are natural water pools formed when limestone bedrock collapses to expose groundwater underneath. There are a bunch of these in Tulum, which sits on top of the world's largest interconnected underwater cave system.
At Gran Cenote, we swam through a limestone cave opening where a bunch of bats constantly buzzed by our heads. That was really cool to me, though some people didn't enjoy that experience as much haha. We also snorkeled and it was eerie to see the limestone formations underwater and where it dropped off into complete darkness.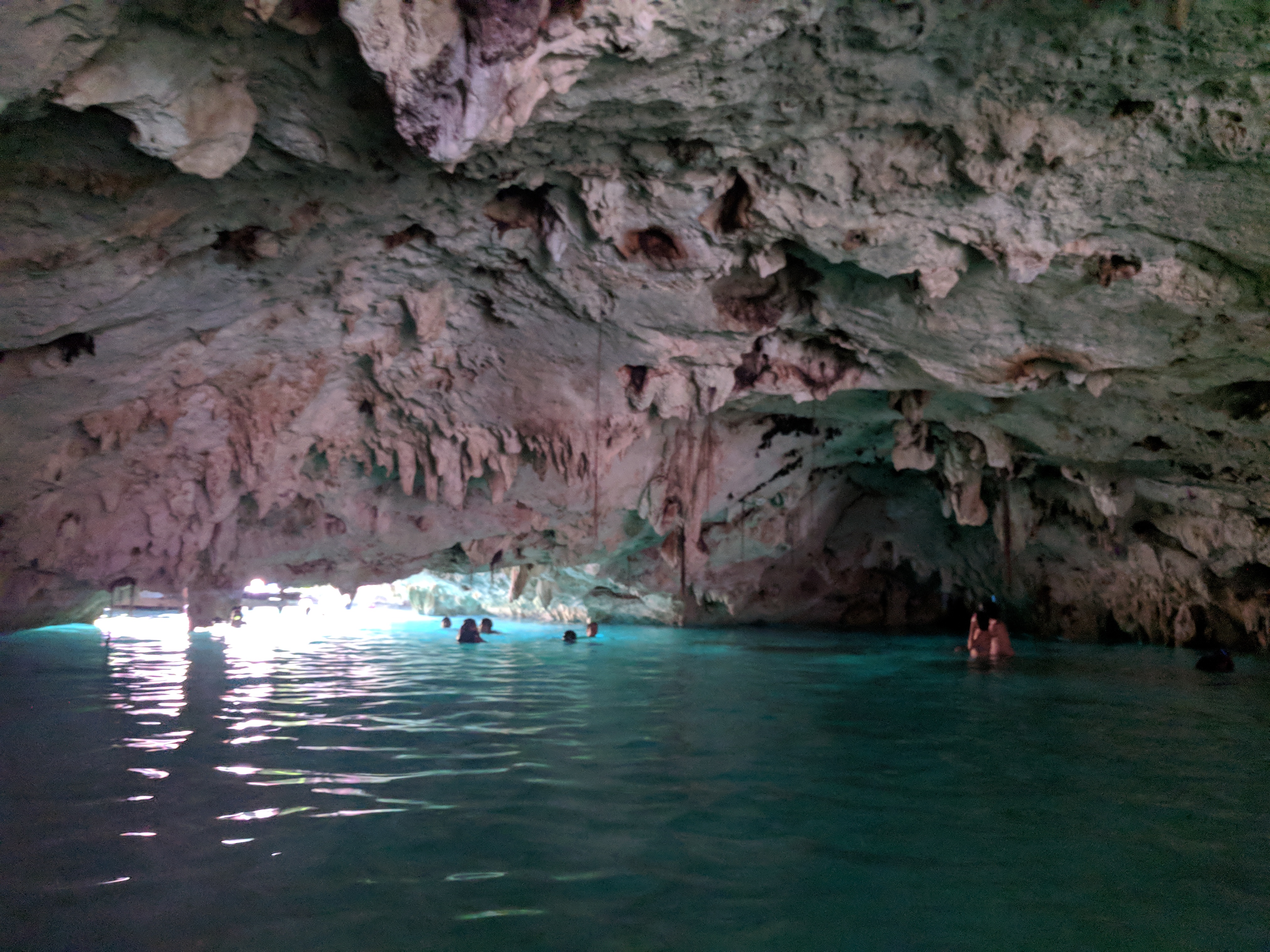 On our last full day, we took a day trip to the little town of Bacalar, which was about two and a half hours outside of Tulum, near the border to Belize. There, we went on a boat tour of Laguna de Bacalar, also known as the 7 Colors Lagoon.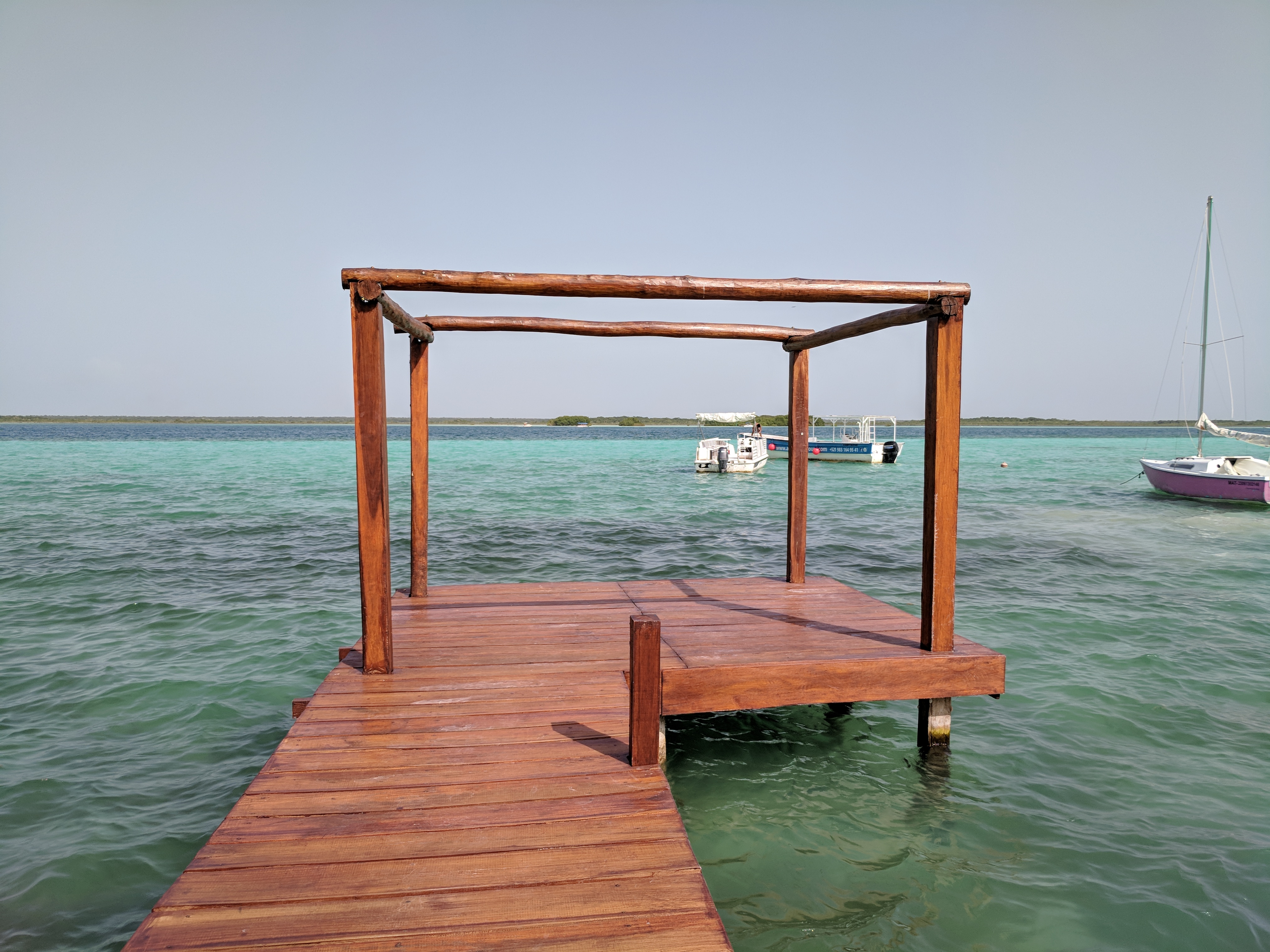 The name comes from the water, which was crystal clear and  absolutely gorgeous with different shades of turquoise and blue everywhere you looked. During the boat ride, we also saw a pirate's channel, an abandoned restaurant, a few cenotes, and a large bed of stromatolites. It was a relaxing way to cap off the trip.
On our way to the airport to leave Mexico, we made a quick pit stop in Playa del Carmen, which felt way more touristy than Tulum. Was not a huge fan of it, but the beach looked nice and there was a bunch of pretty cool art.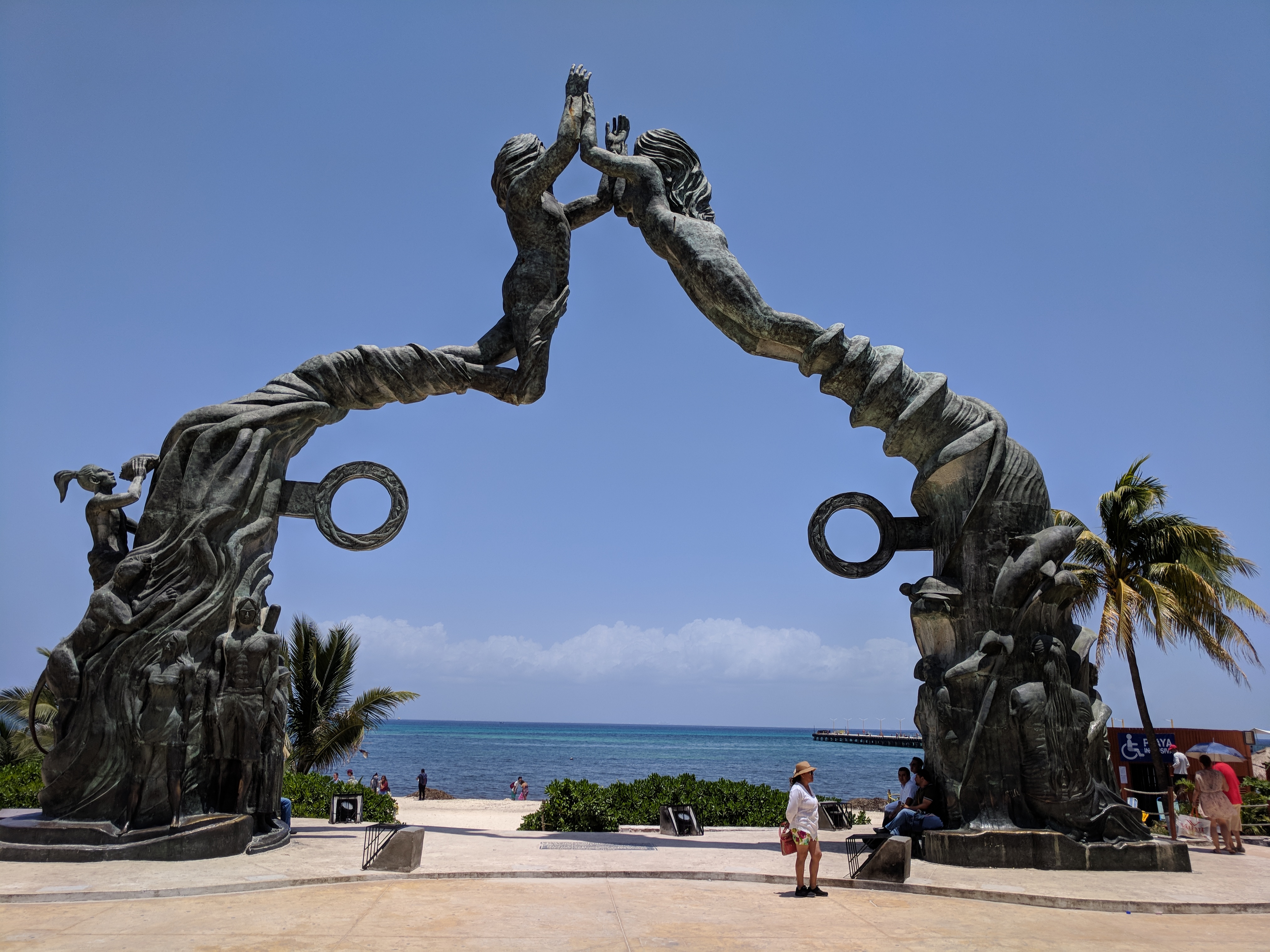 Adios for now, Tulum! I'll be dreaming about those tacos for a long time…